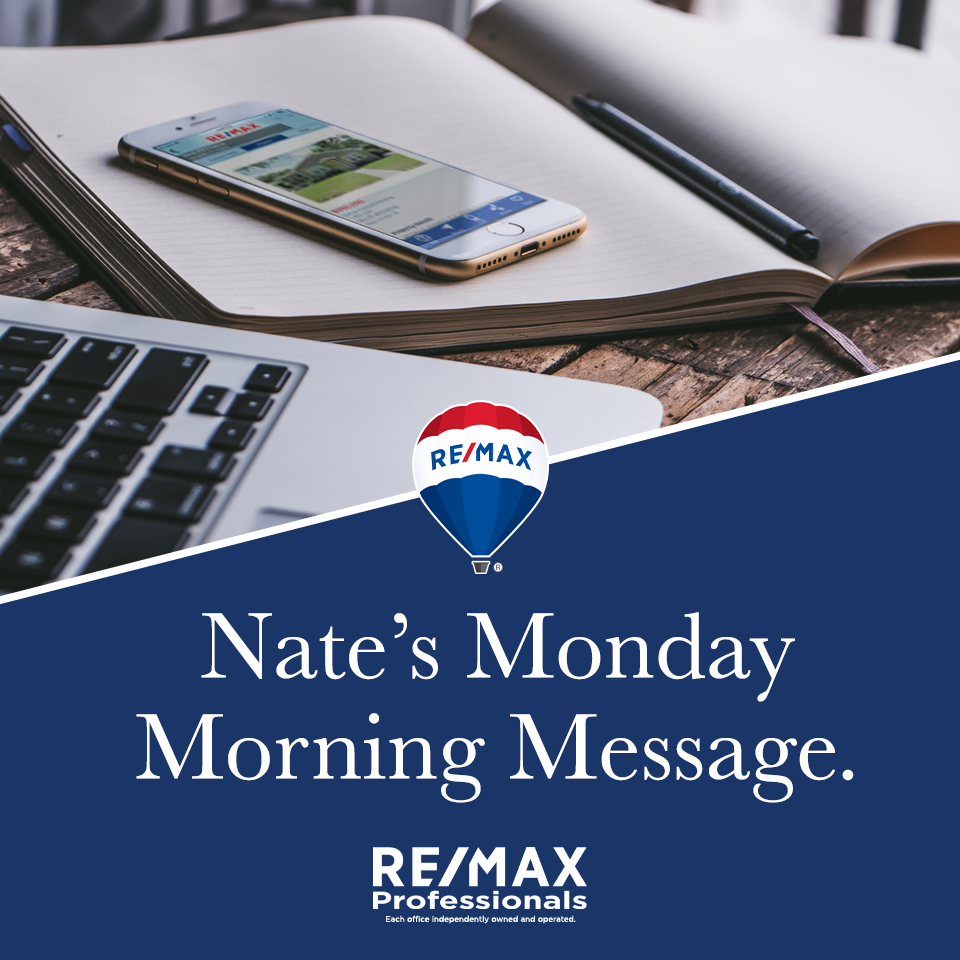 Nate's Monday Morning Message
Volume 1,066
Welcome to this week's edition of Nate's Morning Message! I hope this email finds you well, hydrated and excited to relish in the long holiday weekend ahead. But before we prepare for the BBQs and firework festivities, I'd like to take a moment to honor and remember our Founding Father's who made this day possible. Without the brave men who stood up for what was right on July 4, 1776, we would not have the liberties and freedoms we all cherish in our great country. I hope that you'll take a moment this week to remember our history and share your gratitude for the freedoms we celebrate. Happy Fourth of July! Let's make it a great week!
ENCOURAGEMENT CORNER
"I am an American." By Amy Rees Anderson
I am an American.
That's the way most us put it, just matter of factly.
They are plan words, those four.
You could write them on your thumbnail,
or you could sweep them clear across this bright autumn sky.
But remember too that they are more than words.
They are a way of life.
So whenever you speak the, speak them firmly;
speak them proudly; speak them gratefully.
I am an American.
WORDS OF INSPIRATION
"The Constitution only gives people the right to pursue happiness. You have to catch it yourself." – Benjamin Franklin
"Every human has four endowments - self-awareness, conscience, independent will and creative imagination. These give us the ultimate human freedom… The power to choose, to respond, to change." - Stephen Covey
"Our greatest happiness does not depend on the condition of life in which chance has placed us, but is always the result of a good conscience, good health, occupation, and freedom in all just pursuits." - Thomas Jefferson
Nate Martinez, RE/MAX Professionals
www.joinremaxprofessionalsaz.com
623-362-3000
consult@rmxprofessionals.com
Copyright © 2021 Nate Martinez. All rights reserved.