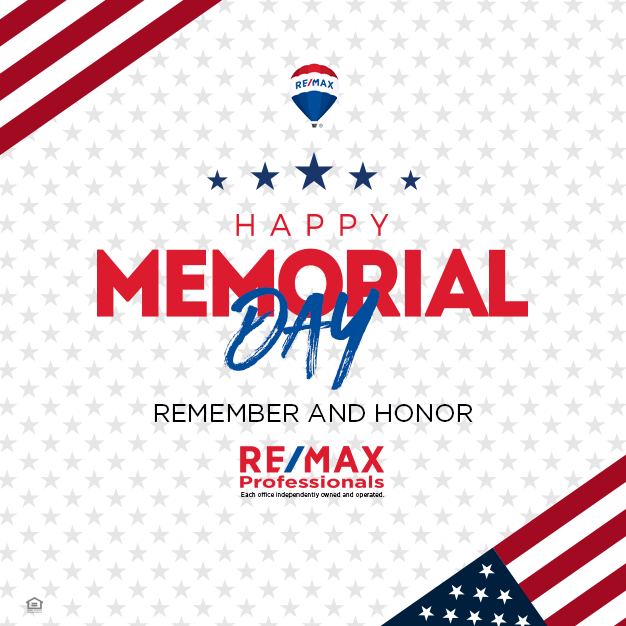 Nate's Monday Morning Message
Volume 1,009
Welcome to this week's Monday Morning Message…did you know that each Memorial Day a moment of remembrance takes place at 3pm local time? It is unclear where the tradition originated but what a great way to truly remember those who sacrificed their lives for our freedoms. I have a tremendous amount of respect for all our armed forces, for their dedication and commitment to our great country. I know this Memorial Day may not look like past celebrations with family and friends, but I hope you will take a moment at 3pm today to honor the fallen men and women who represent the great USA. Let's make it a great week!
ENCOURAGEMENT CORNER
We Honor You Today © Susan R. Smith
To all of our veterans
Far and near.
We thank you for your service
For all those years.
You sacrificed your time,
And some gave your life.
You preserved our freedom
By willingly paying the price.
Many of you
Were sent overseas.
You were wounded in battle
With scars and disease.
But courageous and brave,
You weathered the storm.
You faced every battle
With faith and beyond.
We honor you with joy
For all that you've done.
You stood strong for our country,
For our daughters and sons.
So no one stands alone,
We walk hand in hand.
Remember, we are with you.
Together we shall stand.
We salute you today.
Hear what we say.
Let our words speak eloquently
In this special way.

On this day,
Let us express our love and thanks
For the sacrifice you paid.
You served in honor
For many years and days,
And we will never forget
How you were strong and brave.
Source: https://www.familyfriendpoems.com/poem/we-honor-you-today
WORDS OF INSPIRATION
"My fellow Americans, ask not what your country can do for you, ask what you can do for your country.' - John F. Kennedy
"America is hope. It is compassion. It is excellence. It is valor." - Paul Tsongas
"I have long believed that sacrifice is the pinnacle of patriotism." - Bob Riley
Nate Martinez, RE/MAX Professionals
www.joinremaxprofessionalsaz.com
623-362-3000
consult@rmxprofessionals.com
Copyright © 2020 Nate Martinez. All rights reserved.