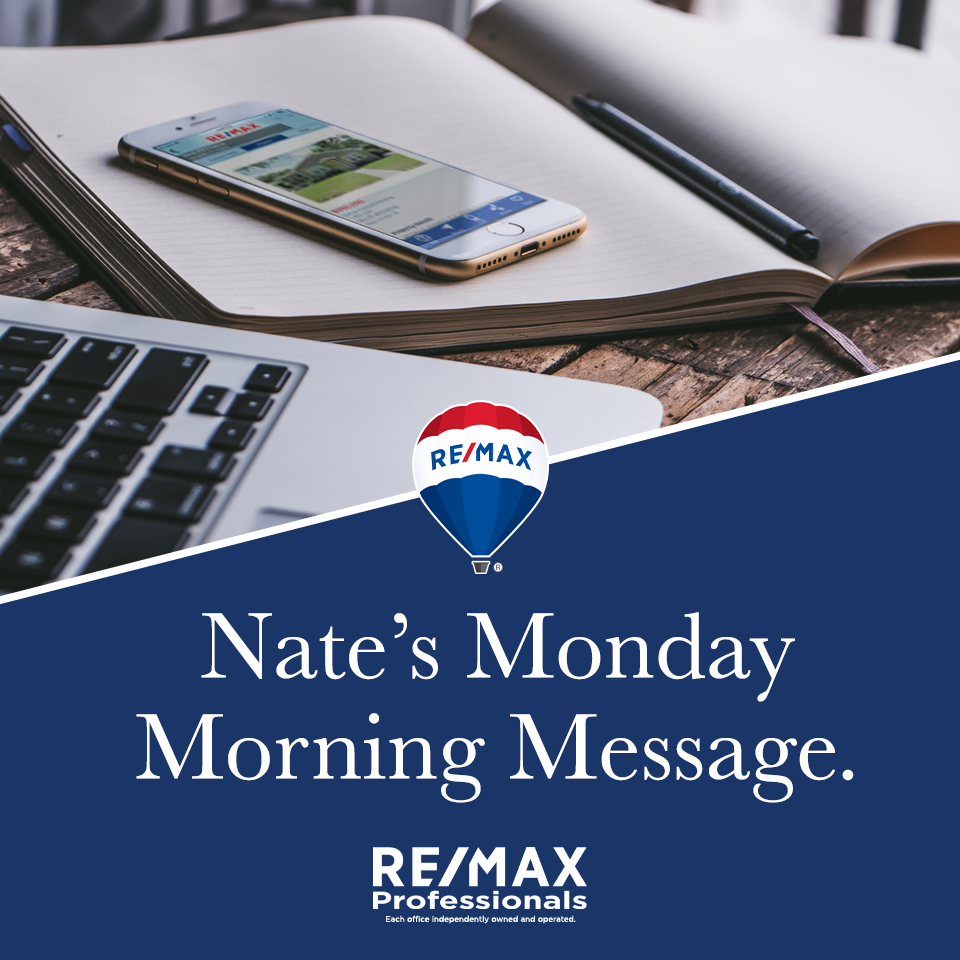 Nate's Monday Morning Message
Volume 1,063
Welcome to this week's edition of Nate's Morning Message! I trust that each of you had a restful weekend and you are ready to embrace a new week. The desert temps are on the rise and that means it is full on pool season here the Valley of the Sun! It also means we are halfway through 2021 and I want to check in to see how you are doing with the goals you set at the beginning of the year. Are you sticking with it? What have you learned? What do you need to adjust to stay on track? How are you measuring your success? I'd love to hear from you - and I love to support you in any way that I can! I challenge you to check in with me this week – let's keep the momentum going! Let's make it a great week!
ENCOURAGEMENT CORNER
LIFE IS written by Mother Theresa
Life is an opportunity, benefit from it.
Life is beauty, admire it.
Life is a dream, realize it.
Life is a challenge, meet it.
Life is a duty, complete it.
Life is a game, play it.
Life is a promise, fulfill it.
Life is sorrow, overcome it.
Life is a song, sing it.
Life is a struggle, accept it.
Life is a tragedy, confront it.
Life is an adventure, dare it.
Life is luck, make it.
Life is too precious, do not destroy it.
Life is life, fight for it.
WORDS OF INSPIRATION
"What you get by achieving your goals is not as important as what you become by achieving your goals." – Zig Ziglar
"Only I can change my life. No one can do it for me." – Carol Burnett
"Setting goals is the first step in turning the invisible into the visible." - Tony Robbins
Nate Martinez, RE/MAX Professionals
www.joinremaxprofessionalsaz.com
623-362-3000
consult@rmxprofessionals.com
Copyright © 2021 Nate Martinez. All rights reserved.