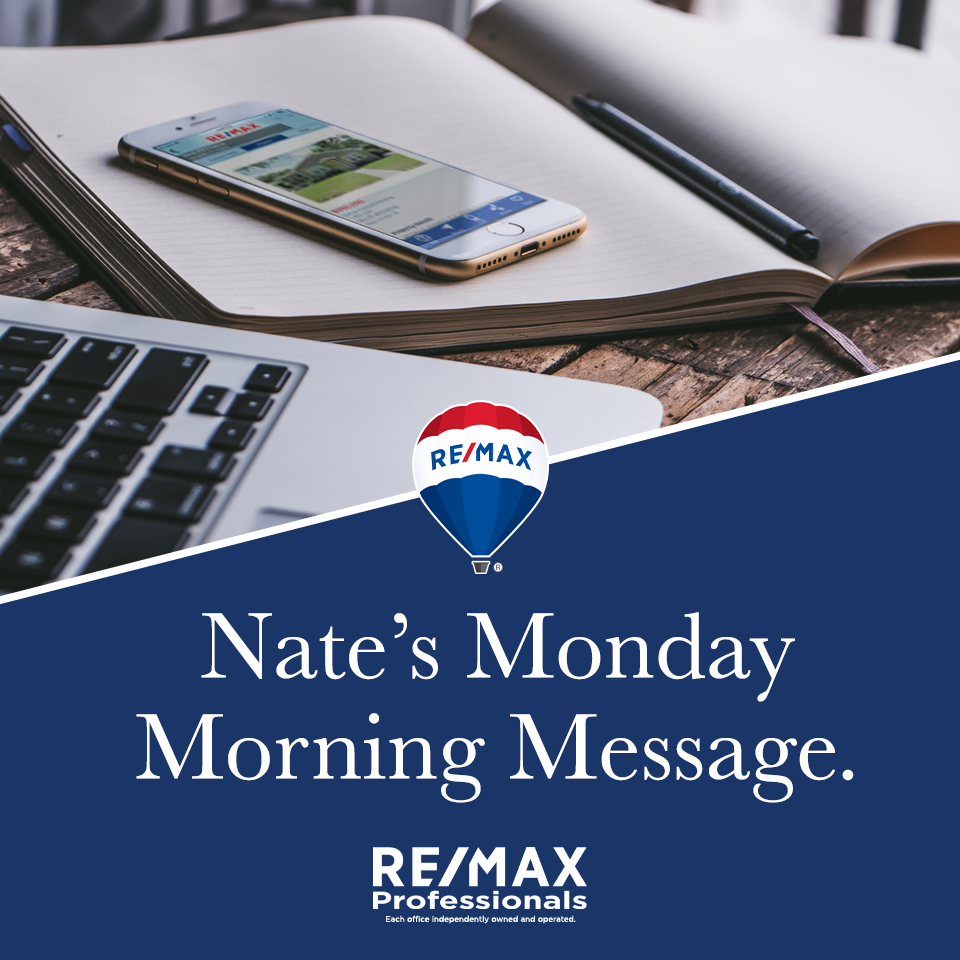 Nate's Monday Morning Message
Volume 1,055
Welcome to this week's edition of Nate's Morning Message…happy Monday! I hope that you had a wonderful weekend. Its going to be a beautiful week in the Valley of the Sun and I for one am looking forward to the normal spring temperatures! Today, I want to talk about kindness. Its easy to see the negative in world but it is just as easy to spot the kindness and more importantly be the one handing it out. Kindness might be the easiest thing we can do as human beings – it literally takes a few seconds to make someone's day and even better, it's free! This week I'd like to challenge you to practice a little more kindness than normal – or reach out to someone who could use it. Let's change the world together and make it a great week!
ENCOURAGEMENT CORNER
Seven Miles For Me
Leaving a store, I returned to my car only to find that I'd locked my keys and cell phone inside. A teenager riding his bike saw me kick a tire and say a few choice words. "What's wrong?" he asked. I explained my situation. "But even if I could call my wife," I said, "she can't bring me her car key, since this is our only car." He handed me his cell phone. "Call your wife and tell her I'm coming to get her key." "That's seven miles round trip." "Don't worry about it." An hour later, he returned with the key. I offered him some money, but he refused. "Let's just say I needed the exercise," he said. Then, like a cowboy in the movies, he rode off into the sunset. —C. W. Stephens, Nicholasville, Kentucky
Source: https://www.rd.com/article/kindness-strangers/
WORDS OF INSPIRATION
"Kindness in words creates confidence. Kindness in thinking creates profoundness. Kindness in giving creates love." - Lao Tzu
"You cannot do a kindness too soon, for you never know how soon it will be too late." - Ralph Waldo Emerson
"Wherever there is a human being, there is an opportunity for a kindness." - Lucius Annaeus Seneca
Nate Martinez, RE/MAX Professionals
www.joinremaxprofessionalsaz.com
623-362-3000
consult@rmxprofessionals.com
Copyright © 2021 Nate Martinez. All rights reserved.