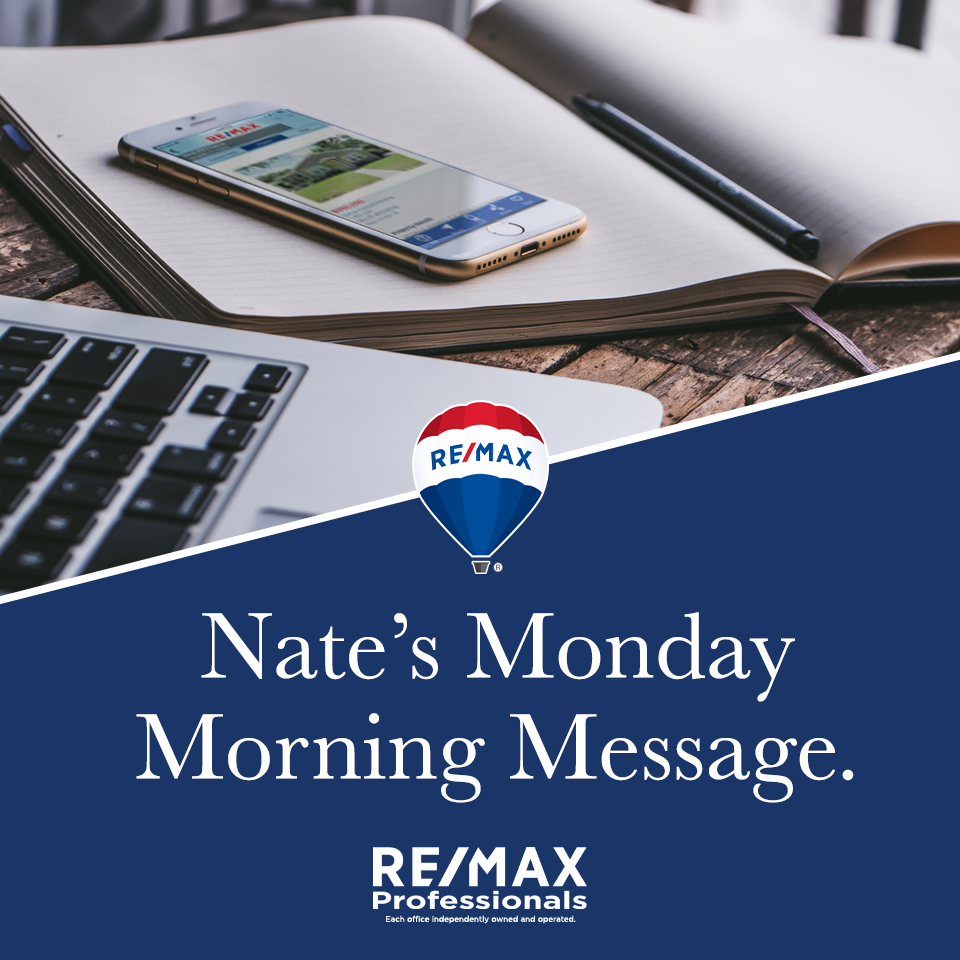 Nate's Monday Morning Message
Volume 1,064
Welcome to this week's edition of Nate's Morning Message! Well, the summer temps are here and boy, things are heating up fast! Summer is a time for making memories with your family and friends, vacations, pool parties and delicious food off the BBQ. The kids are home from school which is an opportunity to be fully present and spend quality time together. Summer is full of traditions passed down over time, which stay with us forever. How will you be spending your summer? I'd love to hear from you! Welcome summer and let's make it a great week!
ENCOURAGEMENT CORNER
June by John Updike
The sun is rich
And gladly pays
In golden hours,
Silver days,
And long green weeks
That never end.
School's out.
The time Is ours to spend.
There's Little League,
Hopscotch, the creek,
And, after supper,
Hide-and-seek.
The live-long light
Is like a dream,
and freckles come
Like flies to cream.
WORDS OF INSPIRATION
"If summer had one defining scent, it'd definitely be the smell of barbecue." - Katie Lee
"Summer afternoon, summer afternoon; to me those have always been the two most beautiful words in the English language." - Henry James
"Summer has filled her veins with light and her heart is washed with noon." - C. Day Lewis
Nate Martinez, RE/MAX Professionals
www.joinremaxprofessionalsaz.com
623-362-3000
consult@rmxprofessionals.com
Copyright © 2021 Nate Martinez. All rights reserved.