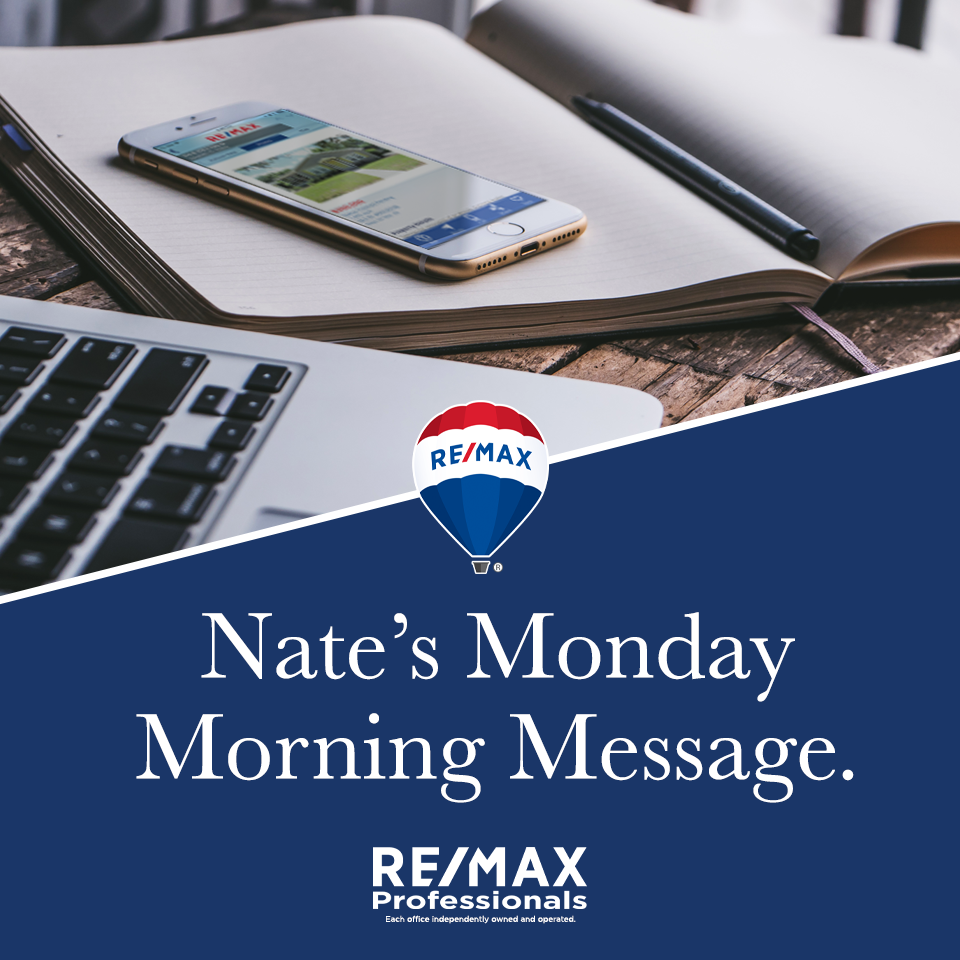 Nate's Monday Morning Message
Volume 1,014
Welcome to this week's Monday Morning Message…I hope this email finds you well and refreshed from the weekend. The summer temps are on the rise and that means summer is in full swing with Independence Day right around the corner. As we prepare to celebrate our great nation, I hope you will take a moment with your family and friends to remember what it means to be an American. Now more than ever, it is important to remember what makes our country the greatest in the world and what we had to do to get here and what it takes to protect our future. Our freedom wasn't free, and we must never forget that. Happy Fourth of July! Let's make it a great week!
ENCOURAGEMENT CORNER
A Nation's Strength by William Ralph Emerson
What makes a nation's pillars high
And its foundations strong?
What makes it mighty to defy
The foes that round it throng?
It is not gold. Its kingdoms grand
Go down in battle shock;
Its shafts are laid on sinking sand,
Not on abiding rock.
Is it the sword? Ask the red dust
Of empires passed away;
The blood has turned their stones to rust,
Their glory to decay.
And is it pride? Ah, that bright crown
Has seemed to nations sweet;
But God has struck its luster down
In ashes at his feet.
Not gold but only men can make
A people great and strong;
Men who for truth and honor's sake
Stand fast and suffer long.
Brave men who work while others sleep,
Who dare while others fly…
They build a nation's pillars deep
And lift them to the sky.
Source: https://www.familyfriendpoems.com/poem/a-nations-strength-by-william-ralph-emerson
WORDS OF INSPIRATION
"If we love our country, we should also love our countrymen. – Ronald Reagan
"America is the spirit of human exploration distilled." – Elon Musk
"America was not built on fear. America was built on courage, on imagination and an unbeatable determination to do the job at hand." – Harry S Truman
Nate Martinez, RE/MAX Professionals
www.joinremaxprofessionalsaz.com
623-362-3000
consult@rmxprofessionals.com
Copyright © 2020 Nate Martinez. All rights reserved.