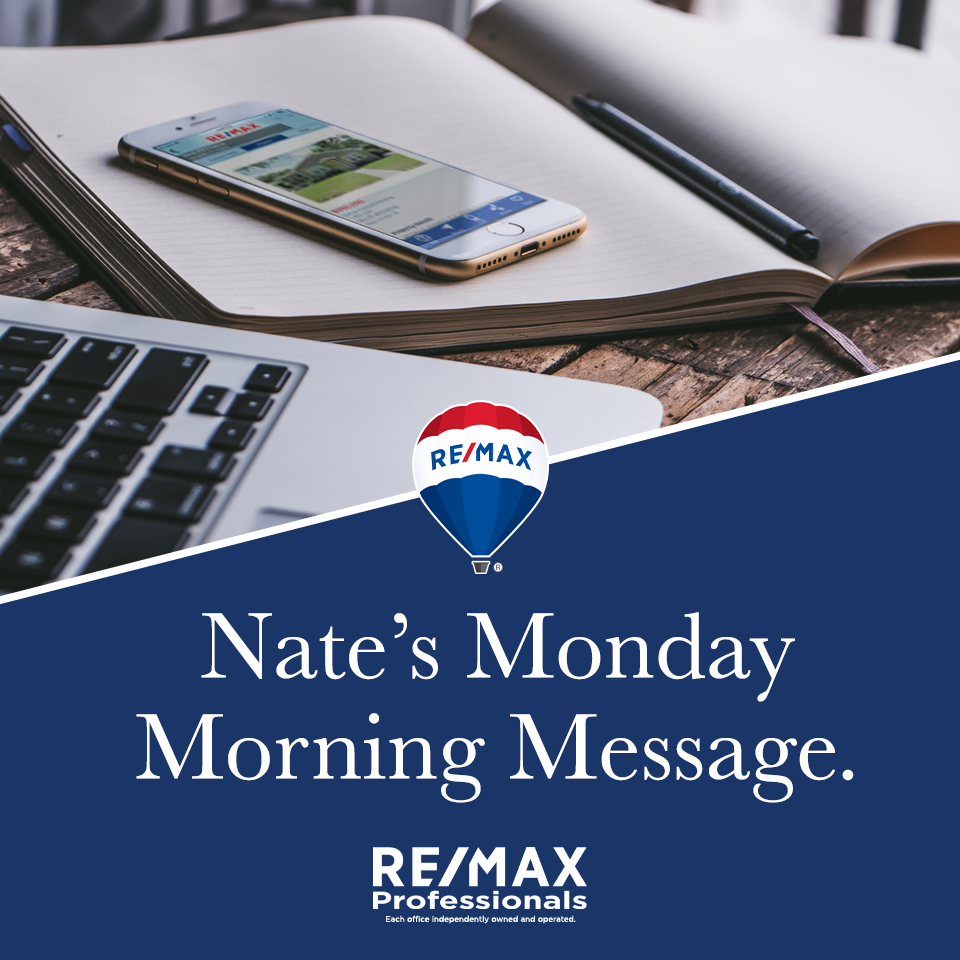 Nate's Monday Morning Message
Volume 1,058
Welcome to this week's edition of Nate's Morning Message…today I would like to invite you to join me on Thursday for a very special virtual event that we are hosting at RE/MAX Professionals with global keynote speaker, Nick Santonastasso. He is a medical miracle and inspiration! Nick was born with a rare genetic condition, Hanhart Syndrome. Despite missing both his legs and one arm since birth, Nick went on to become an inspirational keynote speaker, internationally known bodybuilder and fitness model.
Through his remarkable personal story, Nick shares how to realign your focus on what you have and what you can control instead of what you're lacking. You can create a new empowering story where you're the hero instead of the victim and, as a result, have better relationships, improve your finances, and become a better leader.
Nick has delivered his message to millions of people, and I am inviting you to join us to hear his empowering message this Thursday at 9am PST online. You can join us live streaming on Facebook or YouTube.
Join Us On Facebook: https://rem.ax/3gTn8zh
Join Us On YouTube: https://rem.ax/2QKGa01
I hope to see you online! Let's make it a great week!
ENCOURAGEMENT CORNER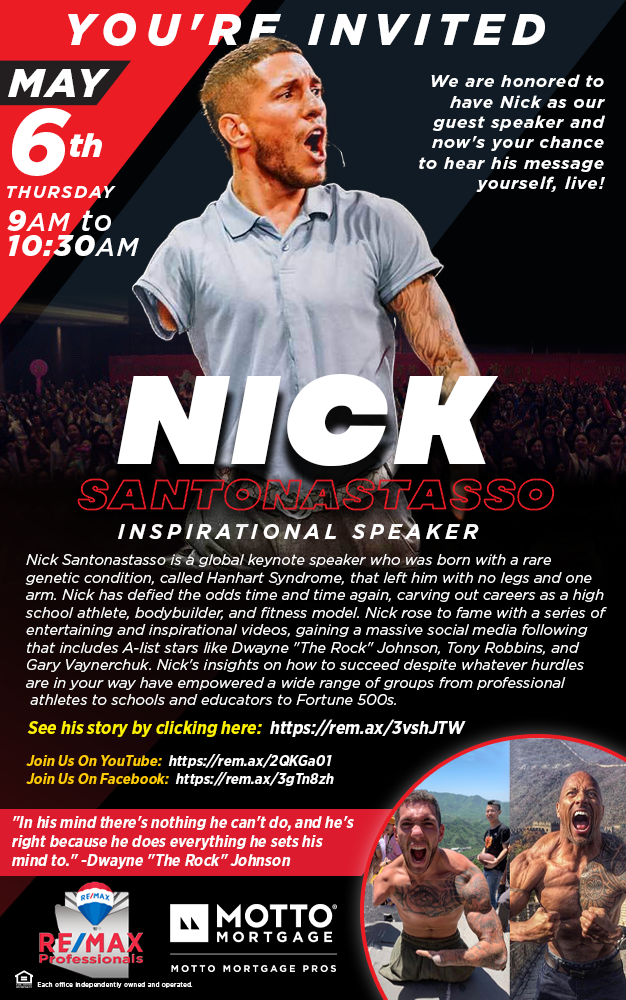 WORDS OF INSPIRATION
"Fire is the test of gold; adversity, of strong men." – Martha Graham
"The best way to predict the future is to create it." - Peter Drucker
"To give anything less than your best, is to sacrifice the gift." – Steve Prefontaine
Nate Martinez, RE/MAX Professionals
www.joinremaxprofessionalsaz.com
623-362-3000
consult@rmxprofessionals.com
Copyright © 2021 Nate Martinez. All rights reserved.