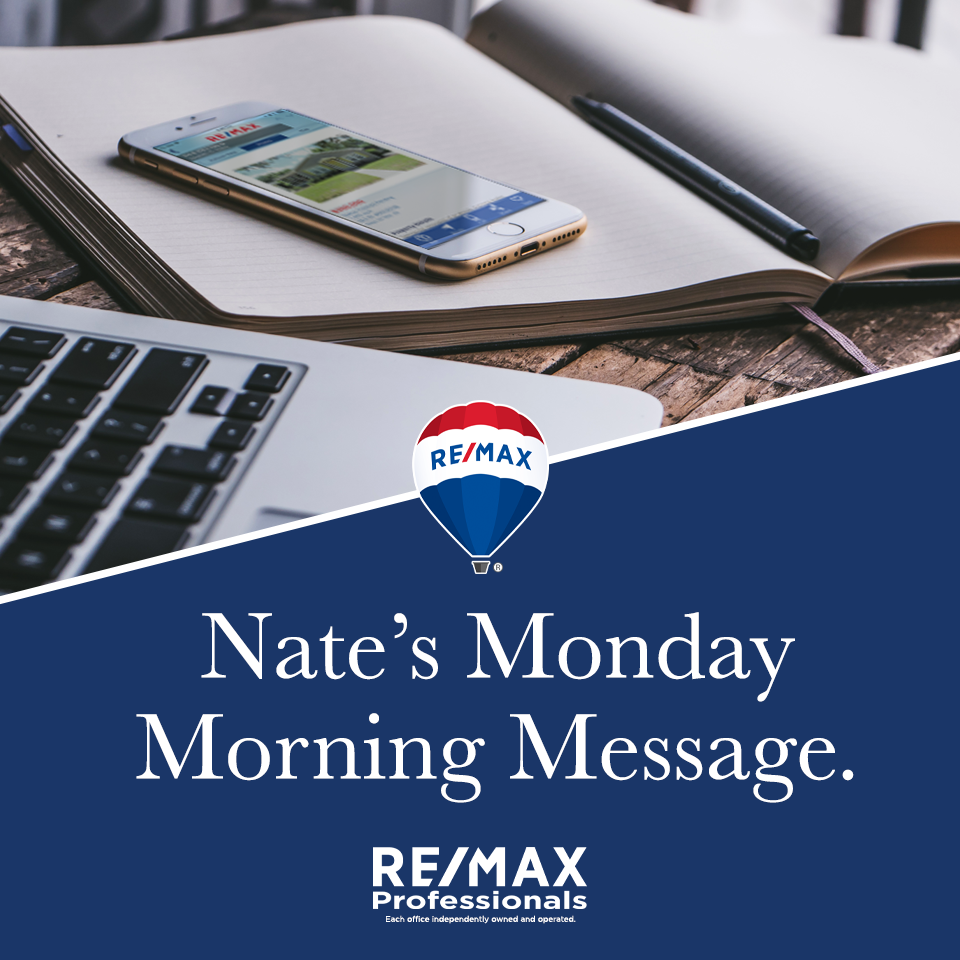 Nate's Monday Morning Message
Volume 1,010
Welcome to this week's Monday Morning Message…this week I am excited to share the newest addition to our family, Nathan Gabriel Martinez! And I wanted to give a big shout out to my son, Nathan Jr. and his fiancé Ashley for creating a perfect little boy who was born early Saturday morning. Our family is so blessed to welcome the first grandson into the circle, and we can't wait to spoil him rotten! New life is precious and it's a reminder of the most important things we possess, aren't material but the love of your family. This week, I'd like to challenge you to give a little extra love to those around you. Let's make it a great week!
ENCOURAGEMENT CORNER
To Nathan and Ashley, a poem for your new baby boy:
You've loved him
Longer than he knows
I can't wait until he grows
You will show him
To walk, to talk, how to say "Hello"
You'll show him more love than he will ever know
You'll teach him a firm handshake
And how to show respect
He is such a lucky boy
To have parents so caring and loving
He is now part of a family
That will be there through thick and thin
Congratulations on your bundle of love
I wish nothing but the best for him!
WORDS OF INSPIRATION
"You are the bows from which your children as living arrows are sent forth." - Khalil Gibran
"The family is the test of freedom; because the family is the only thing that the free man makes for himself and by himself." - Gilbert K. Chesterton
"Without a family, man, alone in the world, trembles with the cold." – Andre Maurois
Nate Martinez, RE/MAX Professionals
www.joinremaxprofessionalsaz.com
623-362-3000
consult@rmxprofessionals.com
Copyright © 2020 Nate Martinez. All rights reserved.