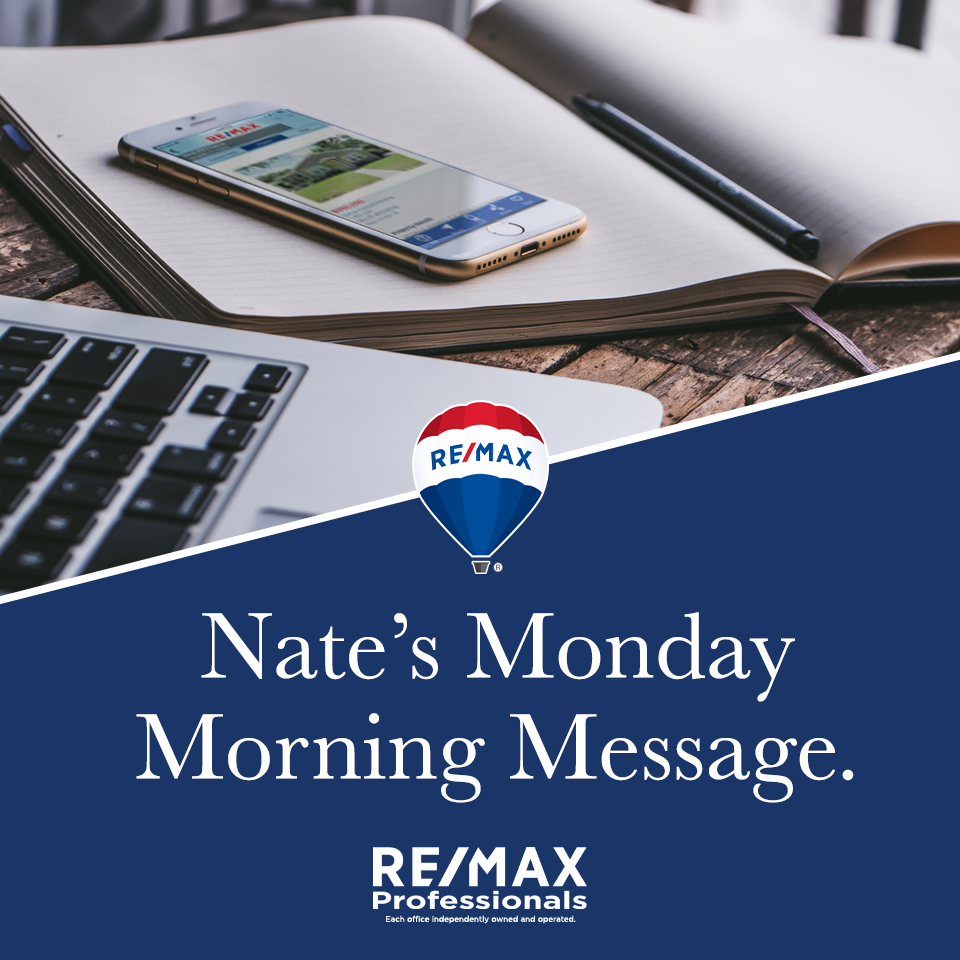 Nate's Monday Morning Message
Volume 1,041
Welcome to this week's Monday Morning Message! I will admit this past week has been somewhat unproductive, and while the yummy holiday food and sweets were a welcomed delight, especially this year, I found myself overindulging. On top of the fact, I haven't felt a hundred percent, which led my mind to think the worst – could it be Covid-19? Its funny how the mind can go straight to the worst-case scenario! I am not trying to make any excuses; however, my family has been directly impacted by the virus as someone I love dearly has been in and out of the hospital over the holiday with Covid and pneumonia. Anxiety + worry + overindulging = not a good mental place.
This week has been a reminder how important good health really is – and that is why I am committing to the 75 Hard Program starting today. I want to get my mind set strong so I can focus on both health and business. I would like to invite you to join me on a journey that changes your habits and your life – if you don't know what the 75 Hard Program is, you can Google it (#75Hard), or give me a call. Let's get healthy both physically and mentally together – and make it a great week!
ENCOURAGEMENT CORNER
You may think that you are completely insignificant in this world. But someone drinks coffee from their favorite cup that you gave them. Someone heard a song on the radio that reminded them of you. Someone read a book that you recommended and plunged headfirst into it. Someone smiled after a hard day of work because they remembered the joke that you told them today. Someone loves themselves a little bit more because you gave them a compliment. Never think that you have no influence whatsoever. Your touch, word, and good deed which you leave behind, can not be erased.
Author Unknown
WORDS OF INSPIRATION
"Good health is not something we can buy. However, it can be an extremely valuable savings account." - Anne Wilson Schaef
"Your body hears everything your mind says." - Naomi Judd
"I believe that the greatest gift you can give your family and the world is a healthy you." – Joyce Meyer
Nate Martinez, RE/MAX Professionals
www.joinremaxprofessionalsaz.com
623-362-3000
consult@rmxprofessionals.com
Copyright © 2021 Nate Martinez. All rights reserved.