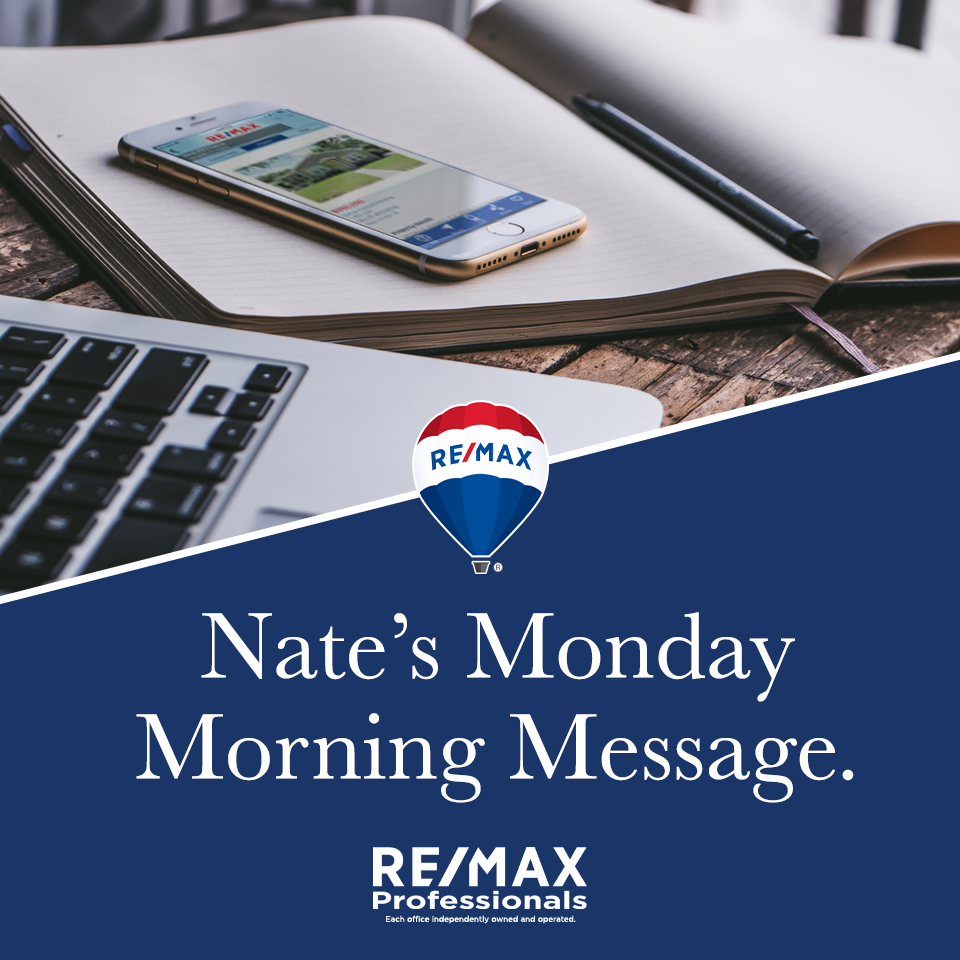 Nate's Monday Morning Message
Volume 1,051
Welcome to this week's Monday Morning Message! In honor of St. Patrick's Day, I thought I would write about luck in today's message. Do you believe in luck? Have you experienced luck? Is there such a thing as luck in the rea world?
By definition, luck is success or failure brought on by chance rather than your action. Sounds almost mystical! However, I believe that to be "lucky" we have to have vision, determination, and hustle. Or in other words, you have to make your own luck in order to be "lucky." I'd like to challenge you to channel your inner-Leprechaun and create a week full of grit and hustle that leads to wins and victories that others might call luck! Let's make it a great week!
ENCOURAGEMENT CORNER
Fun St. Patrick's Day Fact: Leprechauns Are Likely Based on Celtic Fairies
The red-haired, green-clothed Leprechaun is commonly associated with St. Patrick's Day. The original Irish name for these figures of folklore is "lobaircin," meaning "small-bodied fellow." Belief in leprechauns likely stems from Celtic belief in fairies— tiny men and women who could use their magical powers to serve good or evil. In Celtic folktales
WORDS OF INSPIRATION
"Luck is believing you're lucky." – Tennessee Williams
"May the road rise up to meet you. May the wind be always at your back." - Irish Blessing
"You gotta try your luck at least once a day, because you could be going around lucky all day and not even know it." – Jimmy Dean
Nate Martinez, RE/MAX Professionals
www.joinremaxprofessionalsaz.com
623-362-3000
consult@rmxprofessionals.com
Copyright © 2021 Nate Martinez. All rights reserved.